On 17 September 1986, the most excellent spinner of all time was born. He lives in West Mambalam, Chennai, and his father used to play cricket for a club as a fast bowler.
Most of you might know him by the name of Ravichandran Ashwin. Ashwin completed his studies at Padma Seshadri Bala Bhavan and st Bebe an anglo Indian higher secondary school. He is one of the best all-rounders and started his cricket career from Tamil Nadu and Delhi Capitals.
He is a right-handed batsmen and bowls right-arm off break. He has many records on his name and had played in the Indian squad. He has played under the captaincy of one of the most excellent captains MS Dhoni.
In test cricket, he has the fastest bowler record to reach 50, 100, 150, 200, 250, 300, 350, and 400 test wickets in terms of several innings. He was the third Indian cricketer to win the ICC Cricketer of the year award. He is the highest-ranked cricketer in the test and has many achievements in ODIs.
He achieved a little success as opening batsmen, but later, he was dropped down in order, and he turned into an off-break bowler. He is one of the rare bowlers after Ajantha Mendis, who can bowl a carom bowl. He has five centuries on his name under test career. He was a recipient of the Arjuna award in 2014; he was also called up for BCCIs international cricketer of 2012-13.
2000 to present career
Ashwin played as a bowler for Tamil Nadu and the south zone at an early age. He also played for Chennai super kings in 2009 in the IPL, a big stage to show your talent. It is a 20-20 league, and for Chennai super kings, he managed to collect a total of 13 wickets and was announced as the player of the tournament.
In 2010 he got a chance to play for India, made his ODIU debut, and toured against Zimbabwe and Sri Lanka. He took two wickets and scored 38 runs with the bat against Zimbabwe. A week later, he did his international T-20 debut and took one wicket, and gave 22 runs. His career was started on the rise. He also played against West Indies, England, Australia, and South Africa, where he was exceptionally well.
In the year 2011, Ashwin got a chance to play the biggest league in the world cup, and he was part of the playing 11 in many of the games. In the final matches, Ashwin took an extremely important wicket and turned the game to India. His career was going well, and then he got a chance to play against Australia, where he was the man of the match.
The mankading is very much popular these days, and it was first started by Ashwin against Sri Lanka, and later he also does this with jos butler in the IPL. He has some of the best records on his name, and recently he has changed his IPL team, and now he plays like a player in Delhi capitals.
Bowling style
Most of you know that Ashwin bowls off-spin, but he is also a wrist spinner. He also flights the ball very well and bowls the ball with several variations. He can bowl an arm ball, carom ball, leg-breaks, googly, and doosra. He has very good strategies, and many times, he made his team win in difficult situations.
He has achieved the milestone of reaching 50 to 400 wickets very quickly. His 250 wicket milestone was cleared in 45 test matches, and then he reached 300 wickets in just 54 tests; moreover, he reached 350 wickets in 66 test matches.
At present, Ashwin stands no 2 in bowler ranking and number 4 on all-rounder ranking. Ashwin became the first cricketer to score a century and take five wickets in the same match.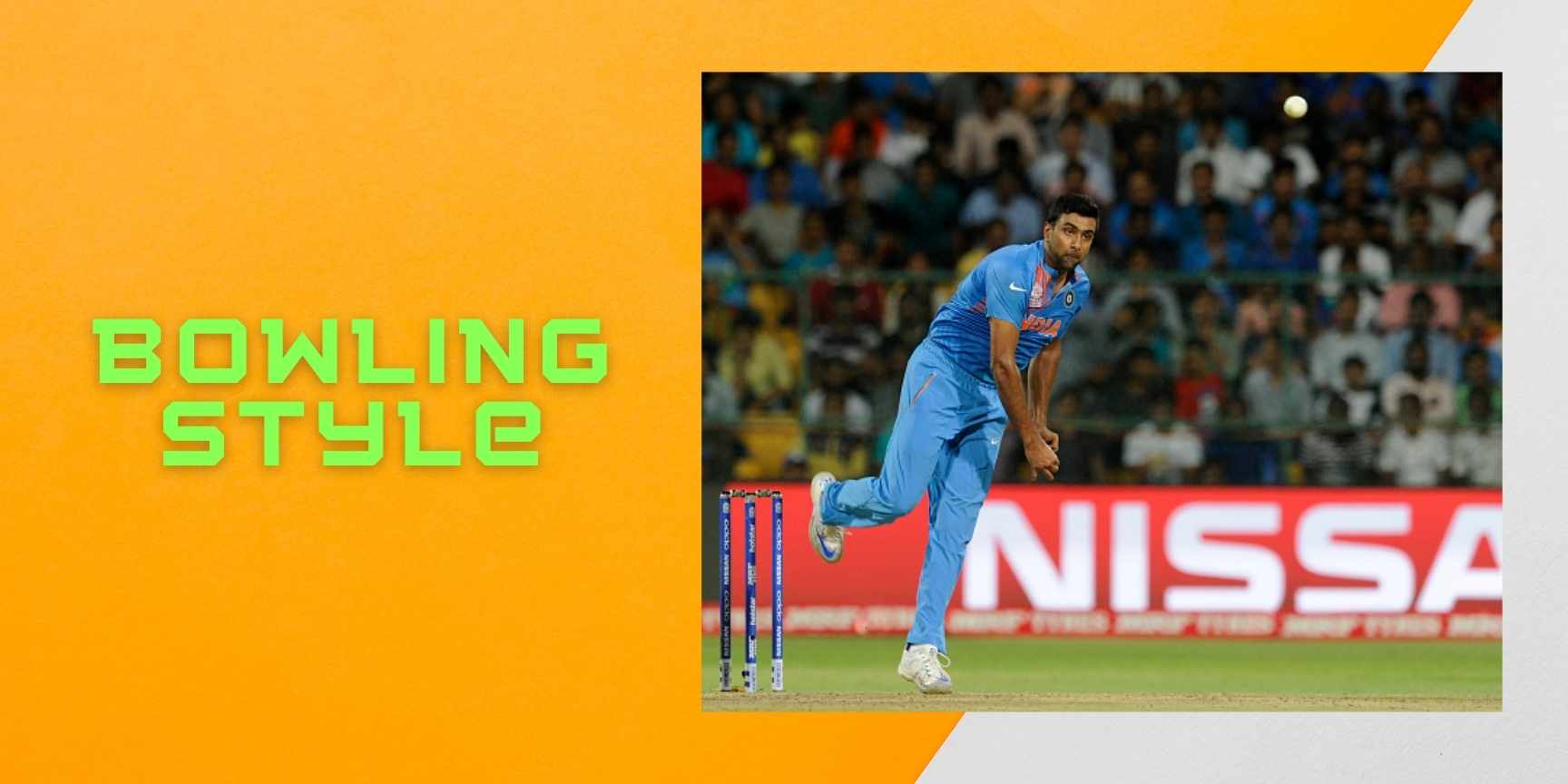 He also got the man of the match award on his debut. He made several crucial partnerships that lead to victory for India. He also got a 280 runs partnership with Rohit Sharma in 2013. This was the highest by a no-seven batsman, and the record is not yet broken.
Many people are still waiting to watch him in the current series with England, and he can do exceptionally well in that. We can say without any doubt that Ashwin is the greatest bowler of all time for team India. He was announced as a male player of the month in 2021 Feb.