The history of the cricket game dates back to 16th century England. Over time, the sport has evolved and been played in different parts of the world with different rules. The Indian subcontinent is home to many passionate cricket fans who have developed their own unique style that differs from other countries around the world.
The origin of the name cricket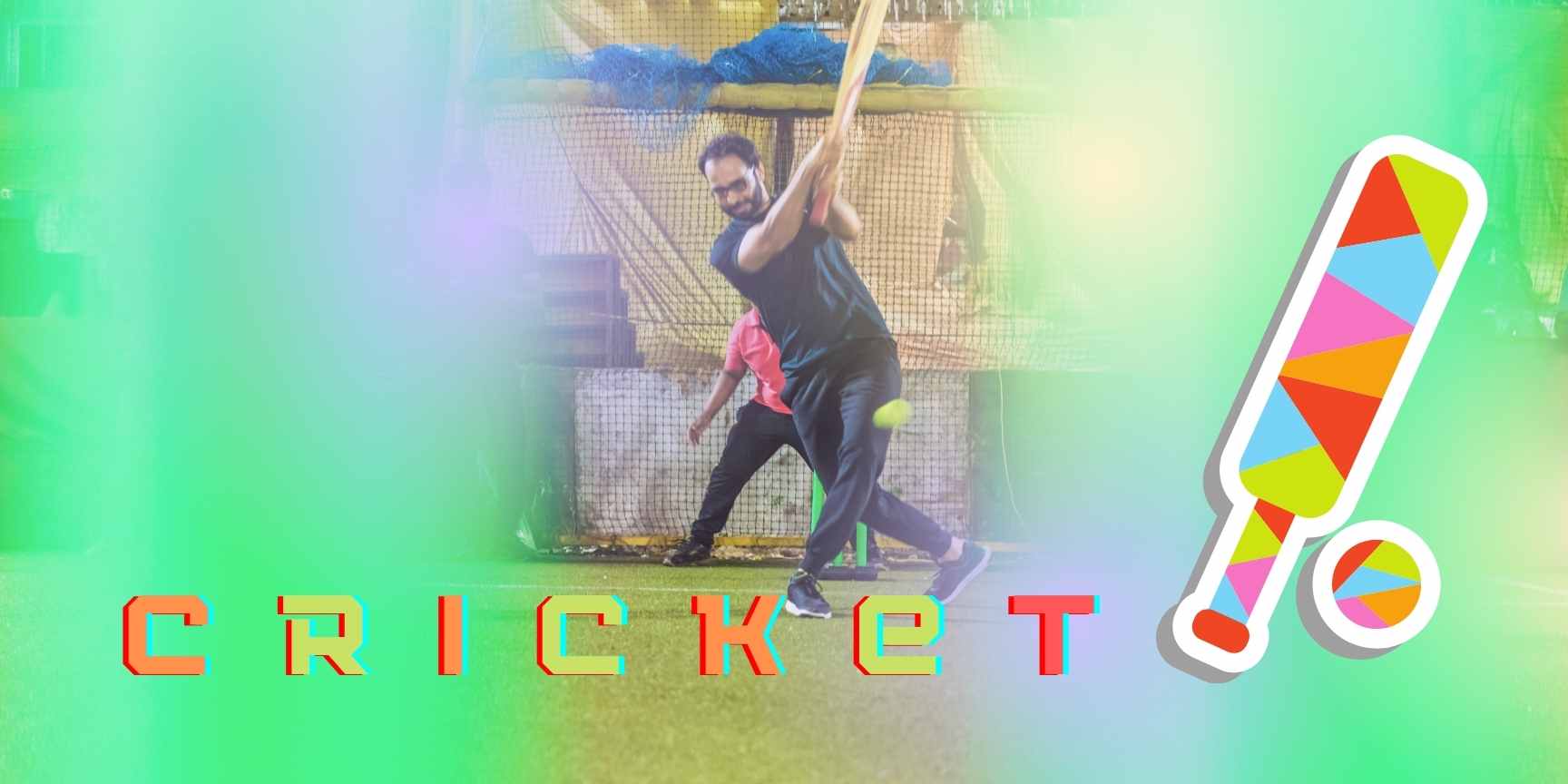 The history of cricket dates back centuries, with references to a bat-and-ball game called 'cricket' dating back to 16th century England; it has evolved over time into a sport that is now enjoyed all around the world as one of the most popular sports in existence today.
In 1296, Ralph Lane recorded what may have been an early reference to "creag", the Old English term for cricket: "…we found certain men playing at creag…" It wasn't until later on, however, those who were hooked on this new pastime adopted its name.
The first written account of a cricket match is from 1709 when the earliest known reference to cricket was seen on a court order mandating that "certain boys were not to play at crick-bat within the town". The following year, an English lawyer named Richard Gough wrote about cricket being played near Bedford. This begins what some historians call 'the dawn of cricket' and mentions how there are accounts of a game called "criquet" as early as 1334 under different names including "crogball" or "crocket". A few years later John Jefferson refers to people playing "crickette" with both hands before returning it using one hand only.
The first cricket match in history
The earliest definite mention of cricket as an organized game comes about 1650 when there were three references made within fifteen years of each other in different parts of London – Het Bosch on Bread Street Hill (1657), Finsbury Fields near Moorfields (1709), and Lilliput Lane off High Holborn by St Giles Churchyard (1732).
These are all fairly close together so they could have either been games that started separately and merged or simply variations on the same basic idea which had become very popular.
The first cricket match was played in 1697 and involved the London Cricket Club. The first international cricket match was played in 1877 and involved teams from England and Australia.
In 1877, the first Test Cricket match was played in Melbourne. It is reported that the English team won by 45 runs and took a lead of one game to nil. This series also witnessed Australia's victory over England for their first time at what would be termed as the "Ashes." The Ash is a term used to discuss an item consisting of different parts.
It is said that the term "Ashes" was coined by a journalist. The story goes that an English cricket team had lost to Australia for the first time and he wrote, "that England has been defeated, we have not even the ashes of a single victory."
19th century for cricket
In 1882 in Manchester, Victoria won their first match against Somerset which they would go on to win six more times at various venues. In 1888/89 with WG Grace scoring his 29th century – this one is made up of 117 runs from 60 minutes – Hampshire went on to score an astounding total of 700 in just 127 overs. This innings included 25 fours but only two outright maximums: 153 scored from 160 balls (12×20) and 76 from 48 balls (13×20).
At the end of 1896, England's WG Grace scored his last first-class century: an innings of 200 not out. The following year he played in what turned out to be the final match at a notable location called "Old Ground's North Bank" for Kent v Rugby School.
At the conclusion of 1896, England's WG Grace scored his 100th – and last – first-class century: an innings of 200 not out. In 1897, he had been partaking in what was to turn into the final match at Old Ground's North Bank – despite teammate JH Hirst finishing unbeaten on 74 – for Kent v Rugby School when Mr. Robinson bowled him for a duck using.
Cricket in the 20th century
The 20th century saw the rise of what has been termed "the greatest rivalry in cricketing history": the Ashes.
The term refers to a series of Test matches played between England and Australia for urns containing ashes from burnt Australian pitches, which were presented by English captain Ivo Bligh after his team toured down under in 1882/83; the custodianship of these trophies is now shared among various sporting institutions like MCC (Marylebone Cricket Club), WICB (West Indies Cricket Board) and CA (Cricket Australia).
One-off Tests have often been labeled as "Ashes" games because they are considered important enough to be compared with the more prestigious long-form format.
Sports rules of cricket

The rules of the game have been laid down by the International Cricket Council (ICC) and they are subject to minor variations allowing for regional diversity. The ICC has 132 member nations, which makes it one of the world's most played games. In addition, baseball is an American invention that was derived from cricket in 1838.
There are two teams of 11 players each with a designated role based on their skills or physical attributes. One team fields five fielders behind a wicket at either end of the pitch while its batting partner sends out six batsmen to bat – three facing away from them and three towards them – along the length of said pitch; as well as four bowlers who aim to get batters out by bowling deliveries at the wickets at either end.
The aim of every player is to score runs by hitting the ball and running between the two sets of three wooden sticks called "wickets" at opposite ends of a rectangular-shaped field.
There are multiple ways in which this can happen, as follows:
batsmen can hit or push the ball with their bat for it to reach the onside;
they may attempt to sweep an incoming delivery towards them from behind leg stump (this alternate shot takes more time to execute);
they might also pull a delivery around onto their front side before striking it firmly into vacant spaces downfield if there's no fielder directly in its path;
finally, although unorthodox due to defects caused by players being too reckless when attempting this technique.
How many players are on a cricket team?
A team is limited to eleven players. The batting side normally bats in a line up with the order of:
the wicket-keeper, who stands behind the stumps at one end;
the first and second batsmen or opening batsmen (usually two specialist batters), known as "openers" ;
then numbers three through six are called middle-order batsmen, usually comprising specialist bowlers who may also be used for fielding purposes but not so much as they would if they were an outswing bowler:
followed by number seven – all-rounder/seventh batman;
then eight through ten – the tailender. Number nine is often someone like a fast bowler who can use their extra space to be an additional bowler but is usually limited in batting abilities.
The first two people to bat are the openers and they face the bowling from one end of the pitch; a wicket-keeper stands behind them. They have special equipment including pads (leg guards), gloves for catching balls hit by the batsman or thrown by the other members of their team, helmets to protect themselves if they hit it with their head while trying to catch it or as protection against slower deliveries that do not bounce so high off the ground.
The opening batsmen try to score runs – putting up ones on either side of a cricket field's lengthwise centerline – by hitting a delivery from across the opposition over its boundary at which point someone on their team will then run between the two boundary markers, and score one of these runs.
The fielding team, which looks to restrain the batting team from scoring more runs by catching or running out any of its members and getting them "out", deploys a variety of bowlers who deliver (throw) the ball at various speeds depending on their role.
Fielding positions are not mutually exclusive – one player might fill in for another fielder when they go up to bat, or there will be two players stationed close together just in case an opposition batsman gets past both.
In addition, some fielders can also act as wicket-keepers: instead of trying to stop opposing batters from hitting the ball away with their bats, these fielders use special gloves called keepers' gloves that have extra padding over much of the palm to protect the wicket from being damaged.
Bowlers in a cricket team
There are two main categories of bowlers in cricket: fast and spin. Fast bowlers may act as 'opening' or 'closing'.
An opening is usually the quickest bowler on a team, employed to try and take out the opposition's batsman before they have time to settle into their innings (a period when they play from one end).
Closing is normally used at the other end of the game – by this stage, it might be getting late in terms of batting time, so closers will often use slower deliveries with more movement because batters should not have enough time to hit them away for six runs.
Who are cricket spinners?
The spinners are usually employed in the 'middle overs' section of an innings where they can try to use their craftiness and variety with flight, turn and bounce to take wickets. Spin bowlers will often be used as the first change when a match is crucial because one of the main strategies for dealing with them is to attack from the start rather than waiting until later on.
In Test matches – which last up to five days – teams might sometimes play two specialist spinners at once (known as playing an "all-spin" or "seam-spin"), typically after around 35–50 overs have been bowled by opening fast bowlers so that batters can't settle into good batting positions before facing too many deliveries from slow bowlers.
Spin bowlers are a lot more difficult to face in the prolific dust bowls of India and Pakistan, where it's very hard for batsmen to see the ball. Bowlers who maintain their accuracy when delivering in these conditions will often be used as first change by teams struggling against spinners early in an innings.
Cricket now
The game of cricket has been around for centuries, and the rules haven't changed in that time. What has changed is how people play it today, with some countries hosting professional leagues where players can make a name for themselves and earn lucrative contracts. We hope you have enjoyed learning about cricket history as much as we did research it!
Cricket bookmakers in India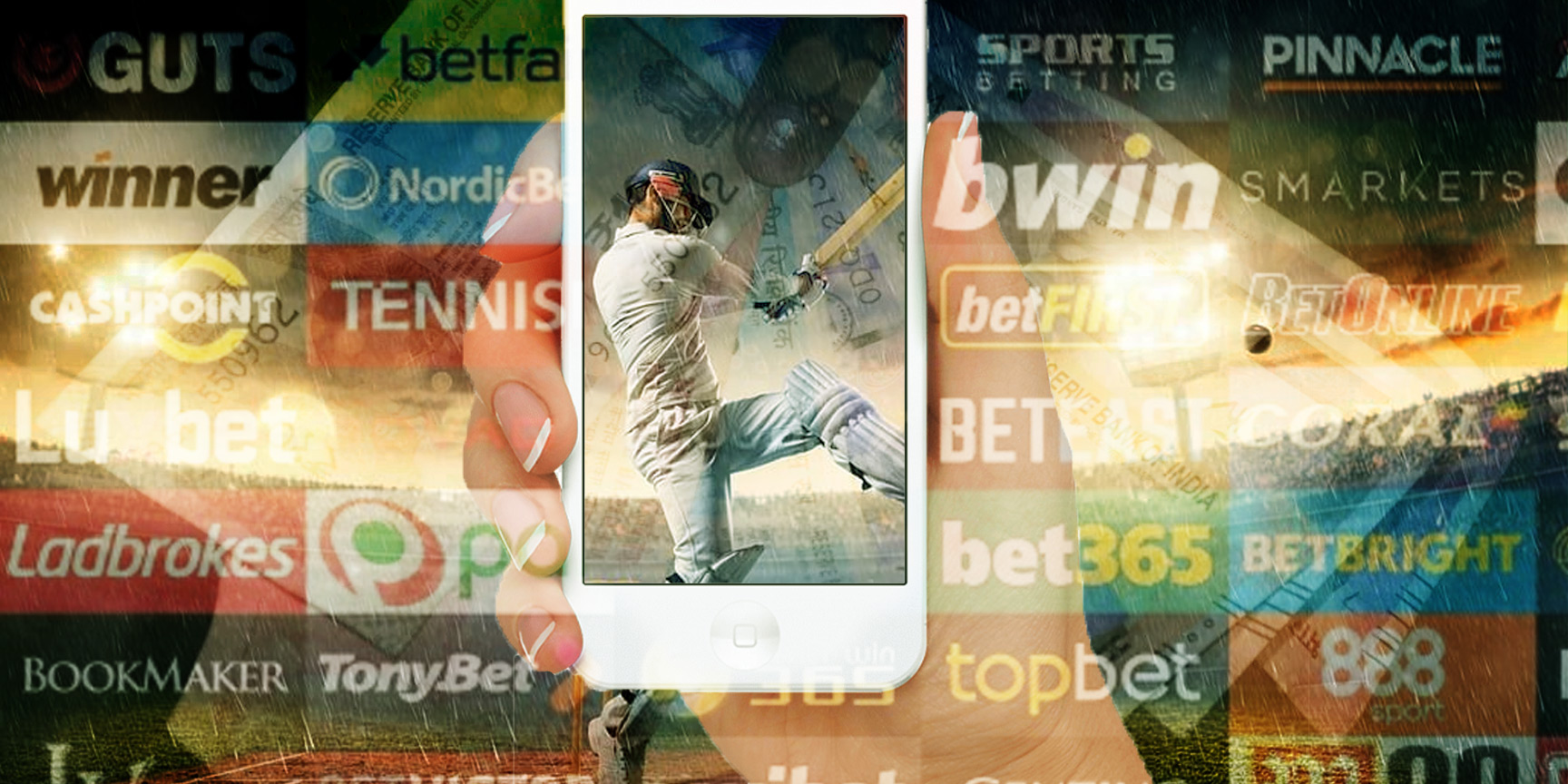 If you're looking for a way to make money, to place cricket bets on the next big match, then be sure to choose a right betting site. So check out these online cricket bookmakers in India:
Parimatch cricket betting site started its journey in 1994. Those players who want to enjoy live betting must join this site. Bookmaker comes with many bonuses and promotional offers. Parimatch India players can use several payment methods like Paytm, UPI, Net banking, Astropay and much better for making a deposit and paying out their winning amount. Players can enjoy here various types of games like esports, virtual sports, sports betting, slots and many more. Many players find great their mobile apps.
Mostbet is an international website that was launched in 2009 and offers Indian cricket betting. Some of the matches can be streamed directly on the Mostbet India site as well as bet on from any cricket league. Other platforms do not offer this perk. A random jackpot is also available on the site every hour for any player to win at an online casino.
Bet365 is one of the world's largest online gambling companies, and they offer a comprehensive sportsbook for Indian players. You can bet on pretty much any cricket match you can think of with Bet365, and they also offer some very attractive bonuses and promotions.
Betfair is one of the world's leading online betting exchanges, and they have a strong presence in India. They offer a wide variety of cricket bets and international matches, as well as domestic Indian competitions on Melbet official site. Betfair is a great option for those looking for a reliable and user-friendly online bookmaker.
10CRIC cricket betting site has been operating in India since 2019. Their focus on cricket is very strong because they launched with Indian players in mind. Among the payment methods available to Indians is UPI, which is adapted to their needs. There are plenty of reasons to sign up with 10Cric, despite the welcome bonus not being the most appealing.
FairPlay India is another online bookmaker that offers a wide range of cricket betting markets. They have bets on all the major domestic and international matches, as well as some of the more niche markets such as top run scorer and man of the match. FairPlay club also offers a good selection of bonuses and promotions for Indians, so it's definitely worth checking them out if you're looking to place some cricket bets online. Fairplay gives various options for enjoying casino games such as live dealer games, video poker, card games such as 32 card games, teen patti, and many more. The novice players are suggested to go through the FAQ section before communicating with customer support.
Betwinner began its journey in 2018. This Cyprus-based online bookmaker is managed by Marikit holdings limited. This site is famous for offering sports betting, esports, and casino games to its customers. Those players have great knowledge of cricket, they can get a big chance to earn money betting on various cricket events such as the T20 blast, ICC events, and the world test championship. Apart from this, bettors bet on other sports like table tennis, badminton, baseball, football, and tennis. Betwinner is famous also for its casino section. Players can enjoy live casinos here as well. They can find many games like blackjack, slot machines, bingo, etc. Another significant part about the Betwinner is a welcome bonus. It gives a 130% bonus on the player's initial deposit.
Betway is a bookie that was launched in the market in the year of 2006. This site offers cricket betting options from their launched app on various games. Those people who are comfortable playing from a mobile app will receive mobile-specific bonuses and a live-streaming option. But the live streaming option is limited only to a few countries.
Bons specializes in Indian players, it's an excellent bookmaker for high rollers. The welcome bonus, which is up to INR 2 lakh, is far higher than those offered by most cricket gambling websites in India, even though the wagering requirements are high. There are also regular betting tournaments, which is uncommon. The benefits of these are aimed at high rollers.
LeoVegas was founded in 2012, and they have won numerous gambling awards for their impeccable standards. These have all won awards for mobile compatibility. Despite offering a wide range of cricket bets, the site's combination bet promotion stands out from the rest.
ICCwin India's online sportsbook agency is one of the reputed, trusted betting sites in the betting world. ICCwin India got a license from the Curacao gaming commission. Those players are comfortable betting from their mobile devices, they just have to download ICCwin apk and install the app all from their Android devices.
A growing online market of bookmakers in India allows for a more efficient betting process with many benefits such as online support, mobile betting, and secure transactions.