If you have never played a cricket match, you may not know about the terms and rules of the cricket match. Cricket sport is a sport that heavily involves both physical fitness and team coordination. There are two main types of cricketer bowlers and batsmen. And one thing is common in both they do fielding also. The batsmen have to hit the ball to score runs. And a bowler tries to out the batsmen by his bowling. The game of cricket is played between two teams of eleven players each.
One team bats while the other team bowls and fields before switching roles. Players have to wear protective equipment to play cricket on both sides of the bat. This includes padded gloves with strings attached called batsman's pads which are used by batters to stop blows from fast deliveries on their hand or wrist.
Many people who watch matches do not know what is powerplay in cricket match. Then you have not to worry about everything about cricket being explained here, including different formats, rules, and power play.
Different Format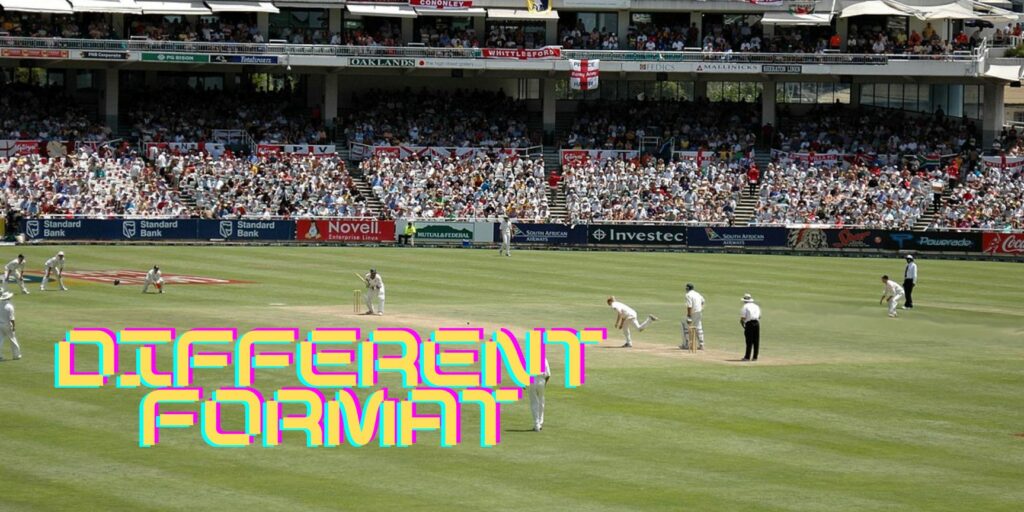 Cricket is mainly played in the top three formats at the international level, including test cricket, one-day internationals, and T20 cricket. All three formats have their own rules and regulations approved by ICC (international cricket council). Power play in cricket is mainly applied in two formats, T20 and ODI. All three formats have different playstyle and systems. All three formats are explained below in detail.
One Day International Cricket. It is the most common cricket game format, which is played between two teams that are permitted to have a maximum of eleven members each, one team bats and other bowls. This match lasts for one day, and its duration can be less than one day. One day international cricket match was played with 50 over's from both sides. The umpire organizes toss before starting playing the match to decide which team will be batting first or bowling first. Toss winning captain decides which team will be batted first.

Every four year, ICC organize the world cup in this format. And the winning team in the world cup register their name in cricket history. This format has a powerplay system that includes batting and bowling power play. In ODI cricket, the first ten over batting power play started, with only two players outside the 30-yard circle.

Test Cricket.

The test cricket match is a first-class cricket match played over three to five days between two teams of eleven players each. Test matches are the highest standard of first-class cricket, comprising longer periods. The test cricket is played in sessions, played continuously for five days until the match's outcome does not come.

Many international cricketers said that test cricket is real cricket. Test cricket is such a format that shows the real potential. In one day of a Test cricket match is played with 90 over. Test cricket is generally played with a red ball, and now in the past five years, it has been played with the pink ball, also known as a day/night test match. Now ICC also organizes the world test championship in test cricket, and the first world test championship winner is the New Zealand team.

T20 Cricket.

This format is the shortest in cricket, and it is played with 20 over. And this format also has a powerplay system, and the powerplay system is started in the first six over, where only two fielders must be outside of a 30-yard circle. So it is the shortest format of cricket. That's why almost all the matches are high-scoring. Many leagues are held worldwide; just like in India, BCCI organizes IPL where young, and senior players from all nations play together.
Basic Rules Of Cricket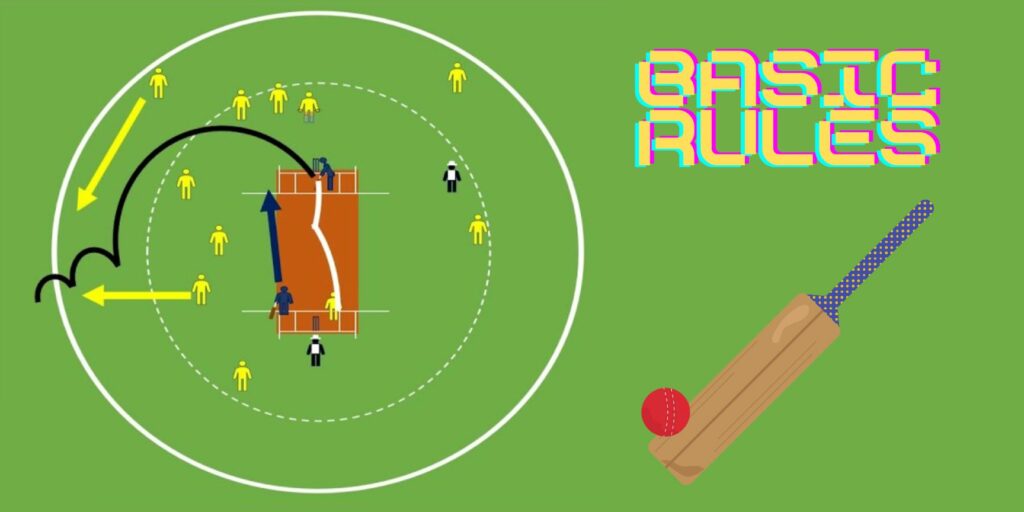 The rules of cricket sport are understandable. Batsmen must score runs for individuals that are also included in team totals. Bowlers need to out the batsmen to least the opponent's score. There are many ways to out the batsmen, including LBW (leg before wicket), clean bold it happens when a bowler bowl to a batsman and bowl hit the stumps, hit wicket, run out and catches out.
There is also a system of scoring runs, including sixes. It happens when a player hits the ball and goes in the air and crosses the boundary line, and fours happen when a batsman plays a shot and balls go along the ground and cross the boundary line.